If you are looking for a Certified DTS Stock Trader, then Michael is Your Answer!
Michael owns and operates LogicalSignals.com.
He has been an active stock trader since 1979 on the Pacific Stock Exchange trading floor. He have traded in the U.S., U.K. (London Traded Market), Netherlands (Amsterdam's European Exchange), and Germany (DTB).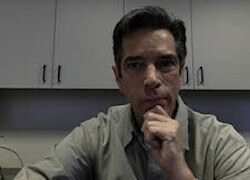 Michael is a prolific writer and internationally published Stocks Analyst for publications such as SeekingAlpha.com, European Traders Daily, Global Market Strategist and GMS Techstreet.com.
As a Certified NinjaTrader Diversified Trading System Trader, Michael covers the major indices, bonds, currencies, and commodities of the U.S. and Europe.
Michael runs a very unique peer-to-peer trade room at LogicalSignals.com, and is also available for One-On-One Coaching directly from Indicator Warehouse.
When it comes to using DTS with NinjaTrader to trade the Stock Market, Michael Filighera is the Master!